In May 2020 many pubs were hoping to get back to business after the first lockdown had rocked the country and the industry. Livelihoods had been destroyed, businesses were facing permanent closure and the uncertainty was causing stress beyond words.

But in a small village in South Northamptonshire we made the decision to take on the local pub after the previous tenants decided they needed to move on. Martin had already run pubs before but I was a journalist and before we opened I had never pulled a pint.

If you're reading this already thinking what on earth were we thinking - I now would totally agree with you. But the past twelve months have brought new friends, new challenges and a brand new chapter to both our lives.

When we took the keys on the 13th July 2020 we then had three weeks to refurbish the pub and get it open. The mountain of work in front of us would make Everest look like Scafell Pike. The bar needed to be refitted, the pub gutted and redecorated, the upstairs flat emptied and redecorated, the top windows taking out so we could move our furniture in, carpets and floors being put down, stock bought, menus created, tills programmed, a new car park created, garden extended.
What has followed in the weeks and months since we opened has been another chapter of challenges. Further rules, further lockdowns and further uncertainty but we're still here.

We reopened the kitchen in November 2020 and I have turned from journalist to running the kitchen which has been a vertical learning curve. But we got our 5 star hygiene rating and our home cooked food is proving popular with the customers. We are a drinkers pub at the end of the day but serving locally sourced, home cooked pub grub means we can broaden our offering to a few new faces too.

We opened a community shop during lockdown and had support with grants from Pub is the Hub and we served takeaways, organised bread orders.
When we opened it was incredible. The numbers of people showed that this really is a hub of the community. Yes we still had Covid rules to follow but the atmosphere and spirit here told us we had made the right decision.
During those three weeks I don't think we got to sleep much before 1am and then up again at 6am.

To say the village got behind us is an understatement. If there needed to be a definition of community spirit then you need look no further than Tiffield. There isn't an inch of this place that hasn't had the fingerprints of someone within a 5 mile radius. We were so lucky to have carpenters, builders, electricians, gardeners, cleaners… everyone helped and without them we simply wouldn't have been able to open up so quickly.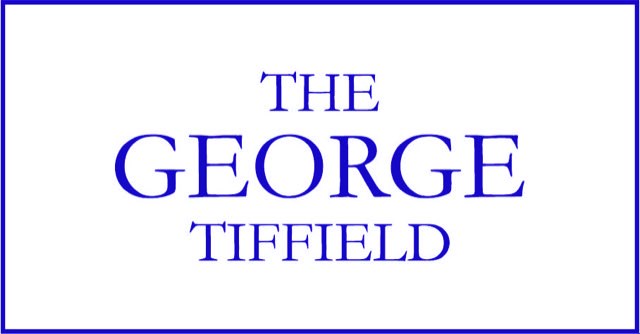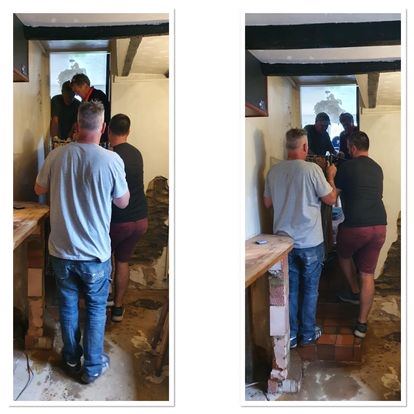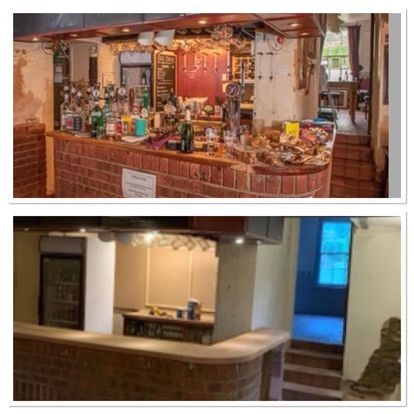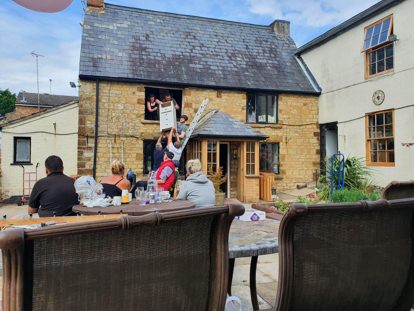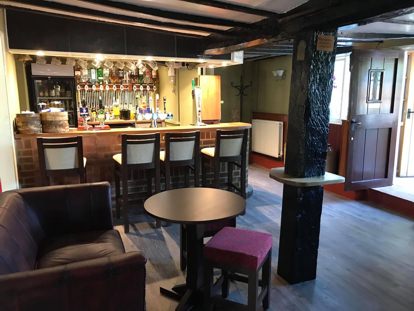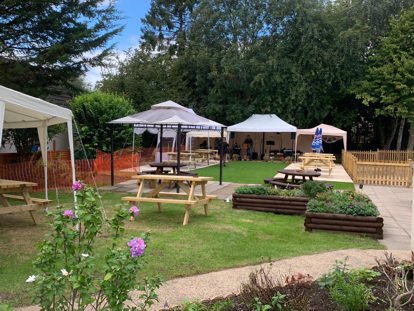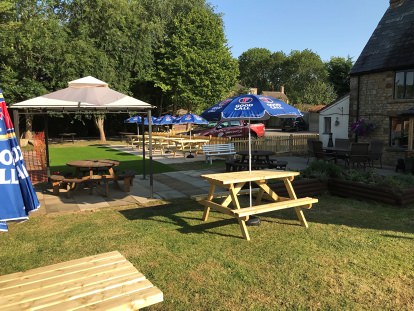 What does the future hold now we're finding our new paths in the Covid world? Who knows?

The challenges of running a local pub are primarily finding the time to do it all. It's not a job, it's a life.. there is always something that needs seeing to, ideas to come up with, staff to find and train, constant cleaning and constant stock replenishing. We haven't had the luxury of any time off and that is a struggle.
But lessons learned from the past twelve months are:

* Find the right staff - they are our lifeline and we have some true stars. We couldn't do without them and they constantly go above and beyond for us and our customers.

* Find time to plan and think - it's easy to get sucked into the day to day but without brainspace it's impossible to find the right beers, food and ideas to keep things fresh.

* Find time to smile… after 25 years in a big corporation this life is truly rewarding. We make our own rules and only have ourselves to answer to.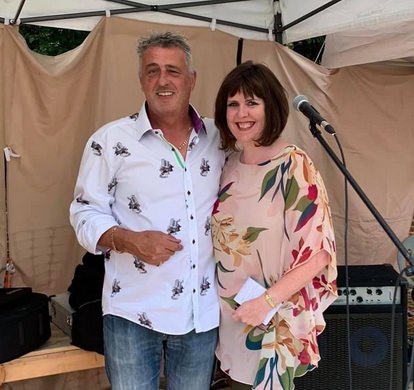 Martin Steel & Laura Cook
The George at Tiffield