THE GEORGE AT TIFFIELD
The cleaning crew putting together the finishing touches the day before the opening

THE GEORGE AT TIFFIELD
The cleaning crew putting together the finishing touches the day before the opening

THE GEORGE AT TIFFIELD
The cleaning crew putting together the finishing touches the day before the opening

THE GEORGE AT TIFFIELD
The cleaning crew putting together the finishing touches the day before the opening

THE GEORGE AT TIFFIELD
The extended garden area so you have open space to enjoy your drinks and keep socially distanced.

THE GEORGE AT TIFFIELD
The extended garden area so you have open space to enjoy your drinks and keep socially distanced.

THE GEORGE AT TIFFIELD
The extended garden area so you have open space to enjoy your drinks and keep socially distanced.

THE GEORGE AT TIFFIELD
The refurbished bar.

THE GEORGE AT TIFFIELD
The refurbished bar.

THE GEORGE AT TIFFIELD
The refurbished bar.

THE GEORGE AT TIFFIELD
The Games Room
Welcome to the George at Tiffield
Welcome to
the George at Tiffield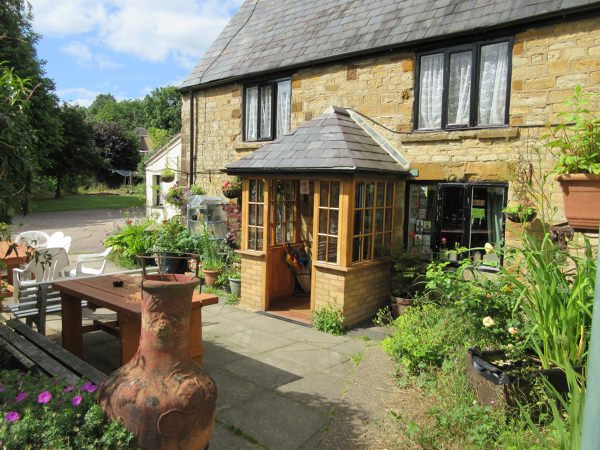 We'd like to say a huge thank you to the whole community of Tiffield and surrounding villages for getting their pub back on its feet.
Every job in the building had some input from someone local.. this reopening is a real testament to the fantastic community spirit that exists here and we couldn't have done it without them.
This is the cleaning crew putting together the finishing touches the day before the opening (August 8th 2020).
Behind them stands an army of fabulousness !!!!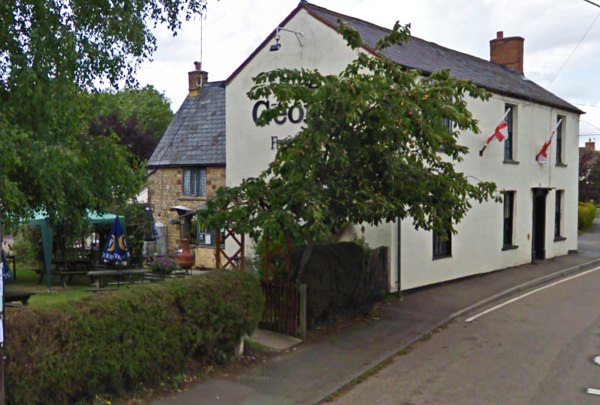 Welcome to The George at Tiffield.

FACE COVERINGS – MUST be worn when entering the premises and moving around inside. They can only be removed when you are seated at your table.

DRINKS – Please bear with us as we try out a new text system. Text your order to us on 07563 802047 including your surname and table number. We will bring your order to you and ask you to remove the glasses from the tray.

INSIDE THE PUB – We have a limited number of tables, clearly marked. Rule of 6 regulations apply. If certain areas become too crowded we will ask people to move to other emptier areas or outside. If cold weather means too many people are inside we may introduce time slots for customers.

TEST & TRACE – It is now the law to supply your details before entering this venue. To save time please download the NHS Covid 19 app on your phone and when you arrive please scan the QR code on display. If you don't have access to a phone with the app we will take your details separately.

CLOSING TIME – This will be at the earlier time of 10pm every night. We will call for last orders at 21:40.

Please continue to adhere to social distancing and handwashing rules – you'll find sanitisers at the entrance and on tables.

Some of these measures may mean you have to wait longer to be served but please be patient, we will be as quick as we can.

Thank you
Laura & Martin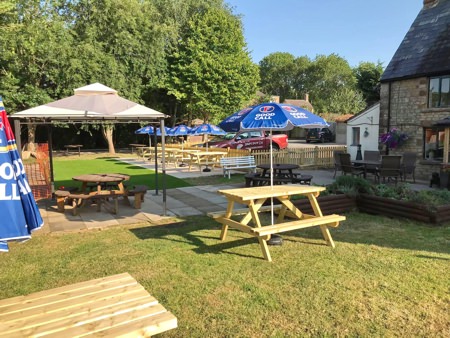 We have extended the garden area so you have open space to enjoy your drinks and keep socially distanced.