Welcome to the George at Tiffield
Welcome to
the George at Tiffield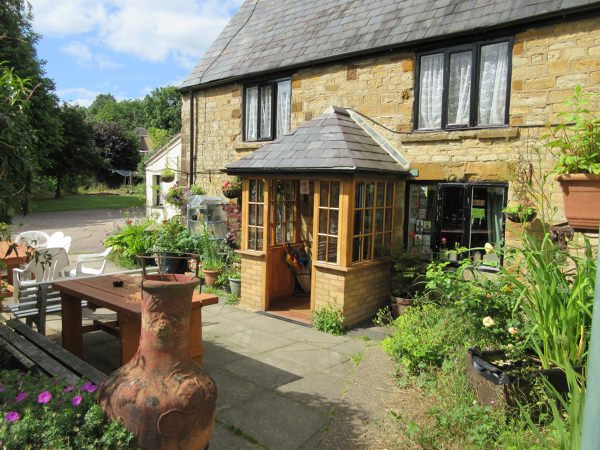 Merry Christmas everyone…quite a bit going on at The George and we'd like to take this opportunity to thank everyone for their continued support throughout a very uncertain and turbulent 2021!!

Let's make this festive season one to remember to make up for last year....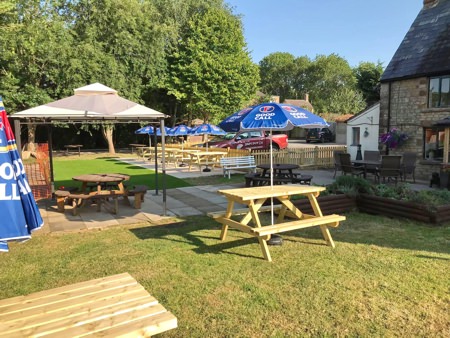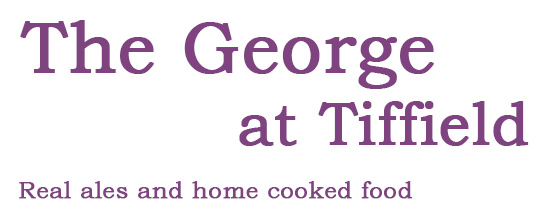 We're so pleased to be able to support local producers and you can find more information about them here:
The Little Bakery of Happiness
Friars Farm
Whittlebury Bakery

Thank you
Laura & Martin
Our village store wouldn't have been possible without the advice and support of Pub is the Hub, the rural and community services from pubs organisation www.pubisthehub.org.uk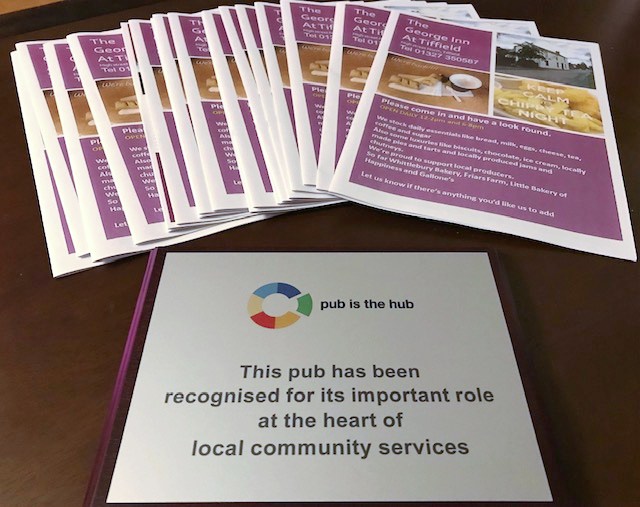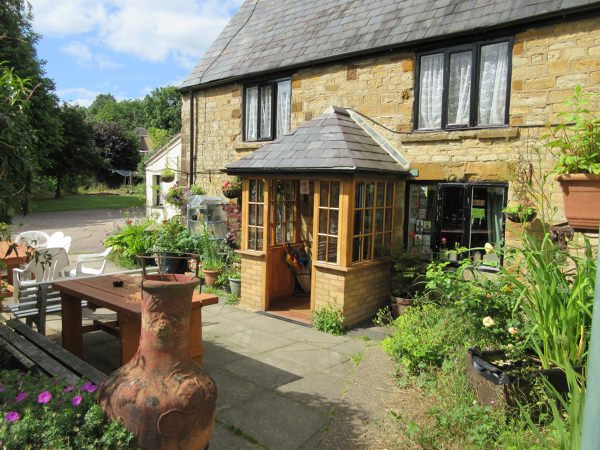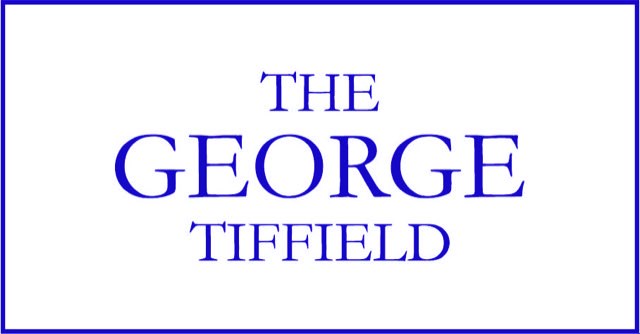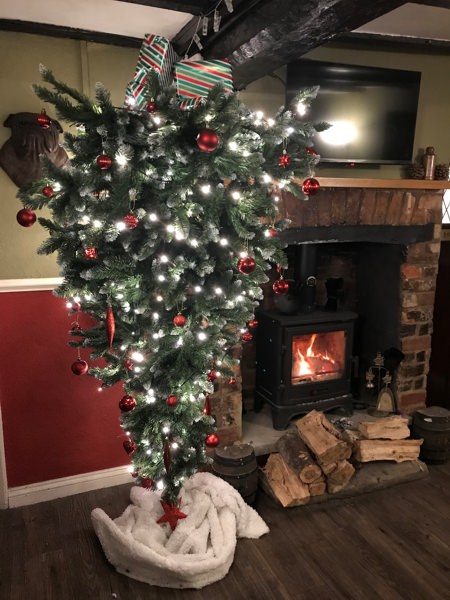 Alongside our usual menu and Specials board we have our Christmas menu on offer for you all. It's for group of 4 or more and we ask for 48 hour notice for bookings please. Quite a few of you have already booked your lunches and dinners with us and we'll continue to fit as many as we can in so please let us know when you'd like to celebrate and we'll get everything ready for you.

We will try to stick to our usual mealtimes of 12-3pm and 6-9pm on weekdays and will be opening the kitchen on those hours over the weekend too when needed. We're more than happy to extend those hours even more if needed so just ask if you're not sure.

Give us a ring 01327 350587 or book via this website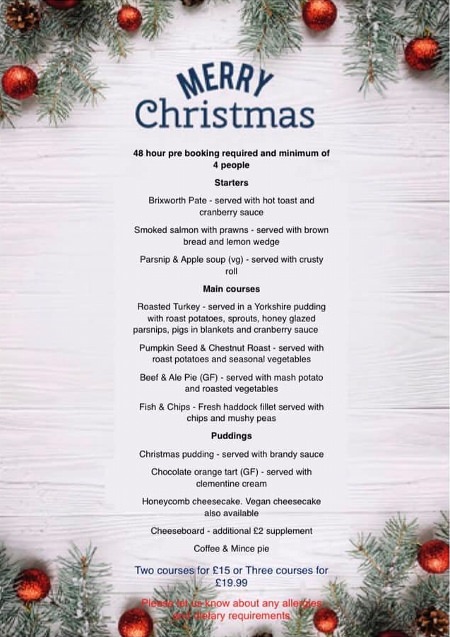 If you are too full for a pud but fancy a little sweet treat to keep you going then we've got some wonderful boozy hot chocolates now… Choose a cream liqueur to add to it from Orange, Mint, Salted Caramel or White chocolate. Topped with whipped cream and a flavoured chocolate matchstick.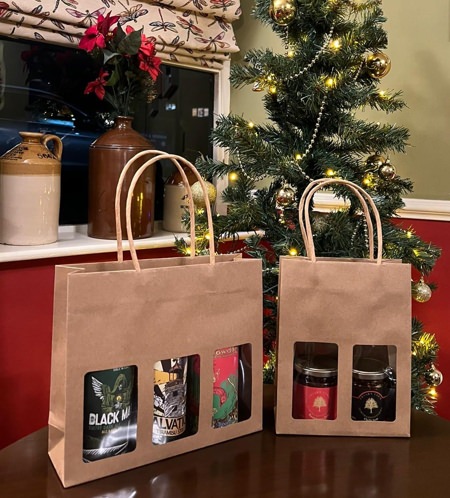 If you're looking for last minute Christmas presents then we're selling gift bags of Friars Farm jams and chutneys or Abbeydale craft beers for between £5 and £9. Come in and choose your combinations… sold in gift bags you can personalise yourselves too.
ADVENT CALENDAR & SNOOKER BALL DRAW
If you'd like to be in with a chance of winning a fabulous little gift each day throughout December why not get involved with The George Advent Calendar. All you need to do is by raffle tickets at £1 per ticket. Each day we'll draw a name out of the pot of tickets and you will win whatever is behind that day's door.
You are guaranteed to win something fabulous from Friars Farm chutneys or jams, Tiffield honey, Abbeydale Brewery cans to £20 voucher to use for a meal with us in the New Year... and all sorts in between

The more we raise the more we can give to the church roof & the pocket park so dig deep and get those tickets now

SNOOKER BALL - Well Done to the winners so far in the snooker ball draw. The jackpot stands (at the time of printing) at £330 but will be more by Christmas Day when we'll do a special draw. After that we're resume our usual draws on the last Tuesday of the month. £1 a ticket and if your name gets pulled out of the hat then you get the chance to pull a snooker ball out of the bag. Pull out the white - you get nothing… pull out the black - you win the jackpot. All the balls in between have money values of between £10 and £60.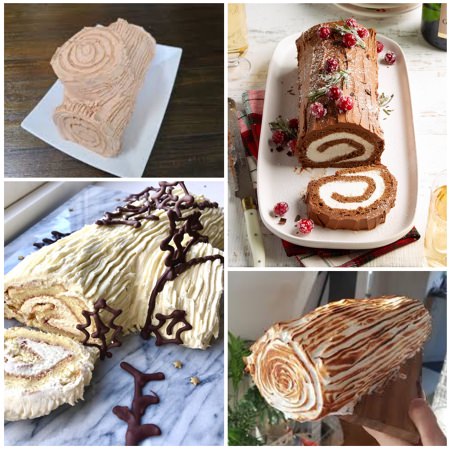 We're going to be running a Yule log competition so get practising ....no rules (well a couple!) it has to be sweet, not savoury... and it has to be log shaped. Apart from that... go nuts... any flavour, any decoration. We'll be judging the best log on the afternoon of Saturday 18th December.
Just to you're using some brainpower over the festive season we'll be holding a Christmas quiz on Wednesday 29th December from 8pm. Teams of 4, £5 a table.
Still need plans for New Year? Come and celebrate with us. £25 per ticket and that price includes a 70s themed three course dinner and a glass of fizz at midnight. Dress up as your favourite character from 70s & 80s British Sitcoms. There are limited tickets and once they're gone, they're gone.